Backpackers in Australia Amidst the Coronavirus Pandemic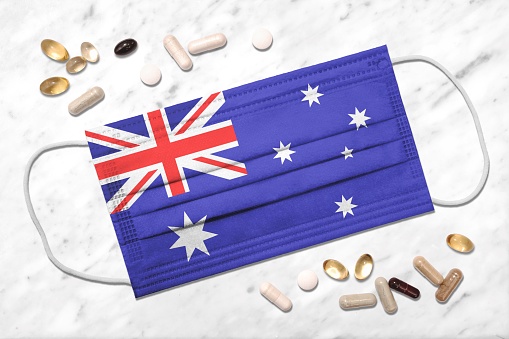 The Coronavirus pandemic has left in the lurch around 140,000 backpackers in Australia due to the travel standstill. Ever since Australia has imposed travel restrictions and social distancing rules, thousands of backpackers have been enduring much hardship.  Following are some of their major issues;
1. Global Travel Bans Have Trapped Backpackers From Going Home
The national border lockdowns and termination of international flights across the globe have trapped thousands of backpackers in Australia.  Their home countries had previously prohibited their citizens from coming back amidst the pandemic.  It is not likely that these temporary visa holders can go home easily or anytime soon. 
2. Crowded Living Conditions Make Physical Distancing Impossible
While staying at home is much emphasized as a preventive measure to curb the infection, in reality, it is the opposite for backpackers.  Their crowded living conditions make physical distancing very difficult while at home.  Many backpackers worry about the virus outside, without realizing how easily they can be infected at home.
3. New Distancing Rules Have Rendered Backpackers Homeless
Since 20th of March, backpacker hostels have had to comply with the new distancing rule of one person every 4 sq. meters.  This has resulted in every room, including 6-bed dormitories being made into single occupancy, thus forcing many into homelessness.
4. National Border Lockdowns Have Stripped Backpackers of Their Jobs
The border closure has seriously affected the foreign workers who depend on the agriculture sector of Australia for their livelihood.  This unskilled labour gap is seen as an opportunity for Australian workers who are laid off or temporarily stood down from their jobs.  
5. Blaming Backpackers for Local Infection Has Dealt Them a Hard Blow
In certain areas of Australia where a lot of travellers meet, the backpacker community has been pointed at as responsible for the local infection.  This has caused many backpacker hostels to close due to media scrutiny, rendering them homeless.  
6. Economic Downturn Makes It Hard for Backpackers to Find Replacement Jobs
Backpackers who hold temporary work visas suffer when their employment has been terminated as they can't report to work.  The economic downturn makes it harder and harder for backpackers to find replacement jobs.
7. Quality of Life Deteriorates for Backpackers as They Can't Access Benefits
In addition to all the hardship and losing their jobs, not being able to access welfare benefits have further deteriorated their living standards.  Subsidized medical treatment not being accessible to backpackers poses a major threat to their health and life.
For more information on the plight of backpackers in Australia amidst the coronavirus outbreak, please visit;
Government's Initiatives to Resolve the Grave Situation
The government of Australia has undertaken various initiatives in order to help the backpackers as well as the country's economy.  These initiatives will benefit thousands of backpackers who are engaged in agriculture or critical industries such as health and aged care.  Some of these major initiatives are as follows;
i. Visa Extensions
Temporary visa holding backpackers who are willing to stay and help the nation through this crisis will be granted visa extensions.  However, it is required that they are engaged in agriculture or health and aged care.   
ii. New Job Placements
Backpackers who agree to meet the agricultural labour demand will be assisted with a new placement at the end of their current work placement.  Any worker who moves to a new region will be required to self-isolate for 14 days.  Their accommodation for self-isolation is to be arranged by the primary producer, state and local governments.  However, breach of these rules will be strictly dealt with.