Kimberley Kununurra (Darwin option) to Broome Lake Argyle Mitchell Falls Accommodated 8 Day Tour
Broome Panoramic Town Tour – Best of Broome sights, culture and history (Morning Tour)
Malcolm Douglas Crocodile Feeding Tour – Entry Fees and Transport Included
Broome and Around SPECIAL : Broome 3 in 1 Iconic Afternoon Tour – Matso's Broome Brewery, Broome Museum , Malcolm Douglas Crocodile Feeding Tour
Pre-sunset Sundowner Camel Tour
Kimberley Darwin to Broome Complete Mitchell Falls Mt Elizabeth Lake Argyle Tour 14 days
Perth to Broome West Coast Trip
Kimberley Broome to Darwin Mitchell Falls Lake Argyle Tour 12 Days
Kimberley Broome to Broome via Gibb River Rd Tour 8 days
Kimberley Broome to Broome Complete Mitchell Falls Mt Elizabeth Lake Argyle Tour 14 days
Karijini Pilbara Karratha Tours from Broome
Canning Stock Route Expedition – seat in vehicle
Horizontal Falls Discoverer (includes landing, fast boat ride & lunch) ex Broome
Broome Guided Helifishing
Canning Stock Route Tour Broome to Newman or Broome 16 days
Willie Creek Pearl Farm Tour – Catch our Coach
Willie Creek Pearl Farm Tour – Drive Yourself
30 minute Colours of Broome Scenic Flight
Eco Beach Lunch Explorer ex Broome
Broome Sunset, Seafood & Pearling Cruise
Kimberley Broome to Broome Mitchell Falls 11 Day Tour
10 Day Perth to Adelaide Adventure Tour
Boab, Bikes & Bees – Discovering Wildflowers Bike Tour Kings Park
Swan Valley Wine Tour – Half Day
Full Day Swan Valley Wine Tour
Perth Mint Live Gold Pour and Fremantle
Half Day Perth & Fremantle Highlights
Perth, Kings Park, Swan River, Fremantle and optional cruise
The Romance Package For Two
Swan Valley & Wildlife Park Tour
1 Day Pinnacles Sunset Dinner & Stargazing Tour
Perth – Arcades & Laneways
Coach tours Perth to Broome
 Travel from the temperate southwestern part of Western Australia to the Tropics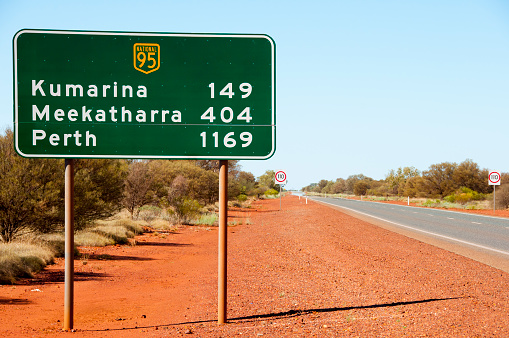 This is a very special  overland travels tour on offer by coach.  Travel from the temperate southwestern state to the tropical north. Starting with the snow-white sand dunes of Lancelin, the outstanding Kalbarri Gorge, Ningaloo, is considered by many to be Australia's best reef and the famous Karijini National Park. It's a trip to never forget.
Experience vast sandy dunes and the Pinnacles
The vast sand dunes of Lancelin are incredible sights. Discover the unique sport of sand surfing, a great way to start the day! Then, return on the coach for a stroll along the coast to the gorgeous Pinnacles Desert in Nambung National Park. After a stop in the town of Geraldton, go to the Big River Ranch, in the Kalbarri National Park.
Experience Murchison Gorge and Monkey Mia
Marvel at the beautiful and unique Murchison Gorge, Natures Window and Z-Bend Gorge in Kalbarri National Park. Refresh while swimming in the Murchison River before heading north to Shell Beach and Monkey Mia.
Meet the Dolphins
Meet the famous and friendly Monkey Mia Dolphins and take amazing photos. Visit the impressive rock formations "Stromatolites " before heading to Coral Bay, located on the famous Ningaloo Reef!
Visit the shark nursery
Take a stroll along the beach and take a look at the shark nursery, swim with the manta rays, wander around the premises or snorkel on the Ningaloo Reef, just a few meters away from the coast.
Mountains, canyons and pristine beaches
Take this opportunity to visit Cape Range National Park, a spectacular place of rugged limestone mountain ranges, impressive deep canyons, and pristine beaches. Discover snorkeling in the beautiful bay of Turquesa.
Tom Price and Karinjini National park
Then you cross the country station eastbound and stop at Tom Price, the highest town in Western Australia, and head for the beautiful Karijini National Park.
Explore Karijini National Park and enjoy a million years of evolution and thousands of years of culture. You can visit and hike the gorges, swim in incredible rock pools, stop under waterfalls and explore interesting rock formations such as the Hancock Gorge, the Weano Gorge, and its adventurous Barandas, Dales Gorge pools, Circular, Fortescue, Fern Pool and more.
Visit Eighty Mile Beach
Visit the Eighty Mile Beach for great photos! When you finally arrive in Broome, the coach takes you on a tour of the city before the end of the tour.